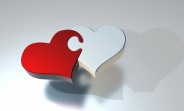 According to a study conducted by Merrill Lynch Global Research a few months ago, a whopping 70% of iPhone owners intend to get another iPhone when it comes time to buy a new phone. Huawei was a distant second, with 54% of owners saying they'll stick with the brand. Samsung barely missed out on second place with 53%. Here's a table showing brand loyalty, the green cells are the percentage of people that will buy the same brand again. Note that while Pixels and BlackBerrys seem popular, less than 50 people of the 32,523 participants in the study had one. They may love their phones,...
from GSMArena.com - Latest articles https://ift.tt/2Sc5rg0
Weekly poll: are you happy with your current brand of phone?
Reviewed by
digital manu
on
July 14, 2019
Rating: